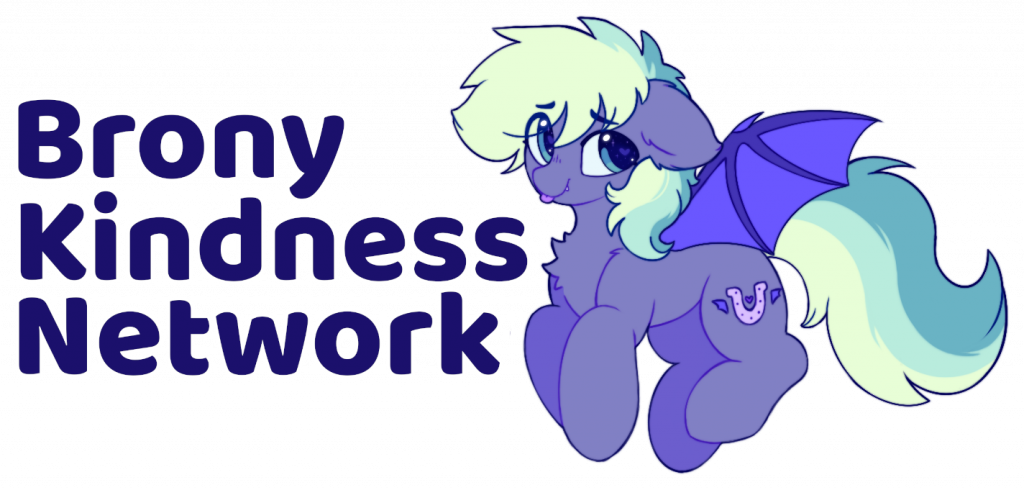 Spreading Kindness through the Fandom <3
We are the Brony Kindness Network, a non-profit organization created to spread kindness through the Brony (and in the future, Furry) fandom.
We aim to provide support to both individuals and fandom organizations (primarily conventions) within the Brony (My Little Pony fan) community, through direct financial aid where possible, as well as through means such as social media boosting, connecting individuals to each other, running online and in-person community events, and more!
Unlike some non-profits, all of our staff are volunteers, even the executives! No salaries, and no dividends. Our income from donations and merch sales stay within the organization to cover our running costs and help individuals + organizations in the fandom. We do however compensate our artists who create artwork for us, especially for artwork which is used on our merchandise except in cases where the artist donated the piece.
We are legally registered as a non-profit company (disclaimer: NOT a registered charity) in the United Kingdom, under our legal company name "Kindness Network Ltd." (Company Number 14089351)
Help support our work by donating to us or buying our merch!
At Conventions
We work to help keep both attendees and staff happy, healthy, and safe while at conventions. Depending on the convention, some of our work includes food support for attendees/staff, safe ride/room sharing, or simply being friendly faces in your time of need when you've got nobody else to turn to.
Online
Charity streams to raise money for both existing charities, and individuals in need. Support small artists through our projects. Bringing attention to individuals in financial crisis such as emergency medical bills, to help them raise funds. Hosting open events to help people make friends, such as games, movie nights, and drawing events.